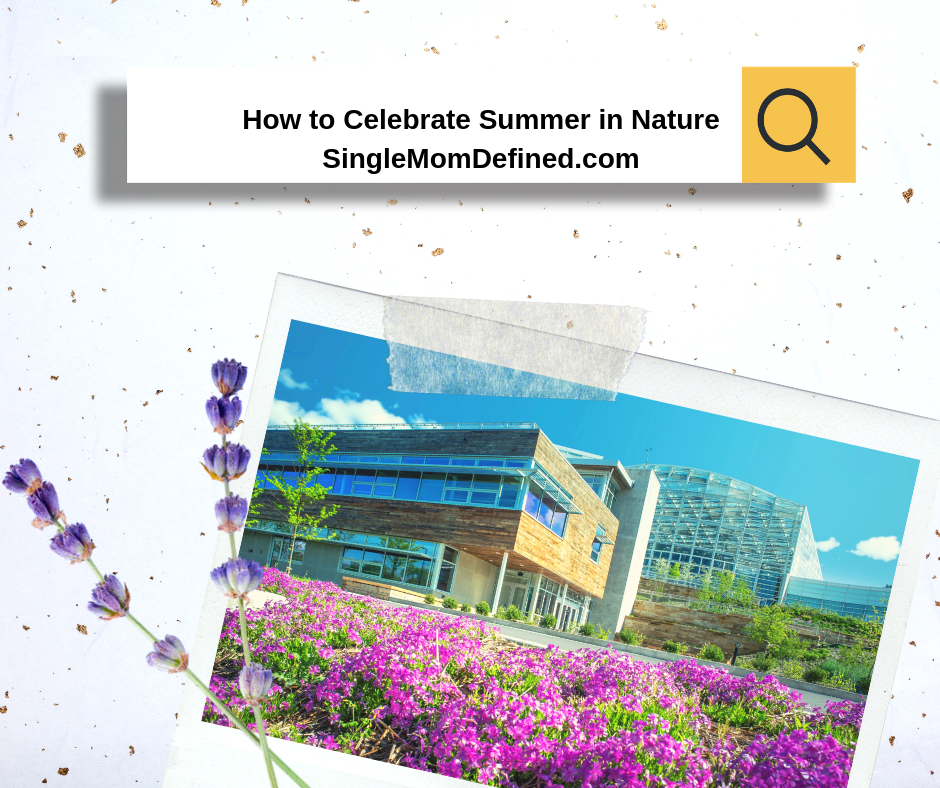 I grew up in the house located on a corner lot, on a dead-end street. My parents purchased the home because of the big backyard. My mother planted a garden and told my sister and I stories about her childhood, living in the countryside and making farm to table meals. We helped my mom dig holes and water seeds that blossomed into roses and grew into tomatoes for sauces and salads. We giggled when the rabbits raided our crops or when the beans barely sprouted through the soil. When I became a mom, I wanted to make the same kind of memories with my daughter. But I had one problem–we don't have a big backyard! I didn't let our environment stop us from becoming one with Mother Nature. My daughter planted a garden with my sister, who's yard is fenced in. We failed at our attempts last year. Our little garden became deer dinner. Nonetheless, my daughter found a favorite pastime. I wanted to grow her love of nature, so I registered her in Phipps Conservatory and Botanical Garden's Outdoor Art Explorers summer camp. It was a perfect choice since art is her other top thing to do!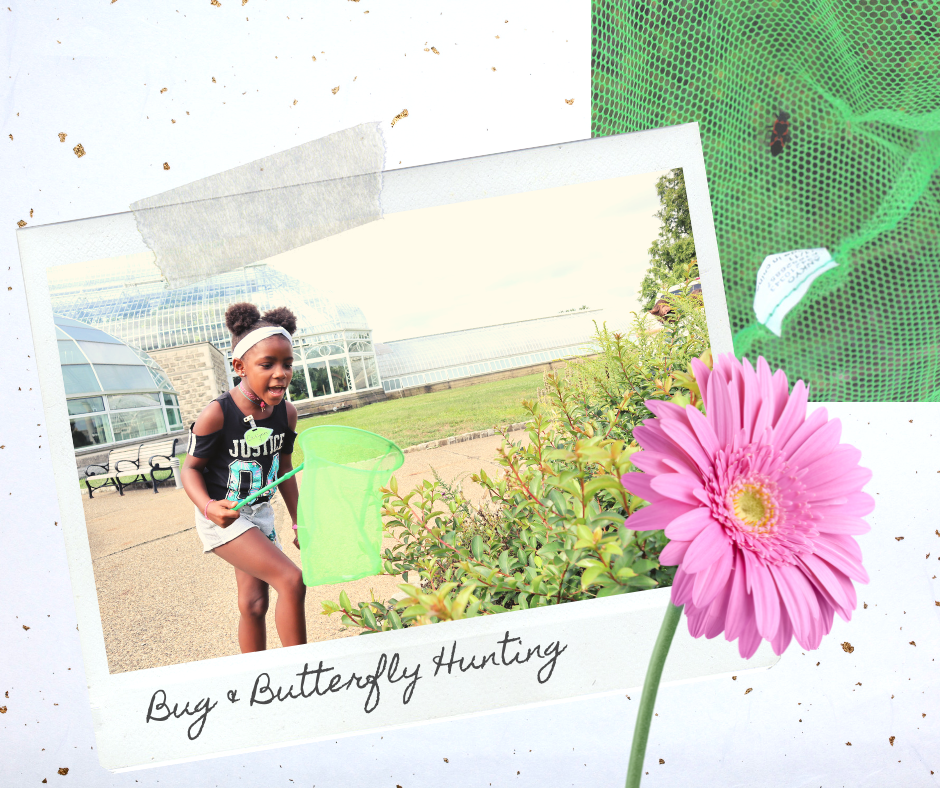 Go on a Bug Hunt
All you need in a bug catcher, which you can find at The Dollar Tree, and an adventurous spirit to go bug hunting. You and your little ones can catch bugs and butterflies. Create a scavenger hunt, and mark off insects on the list and take photos on your adventure. You can even add a little learning to the fun by visiting a local library or researching the insects online.
Draw a Picture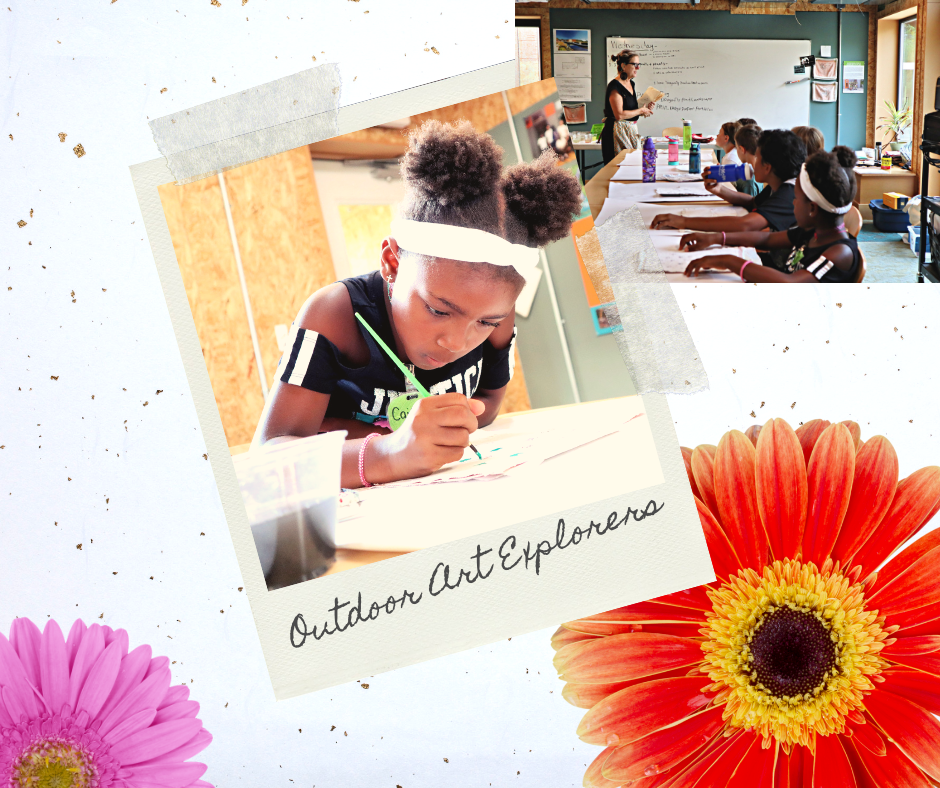 Let nature be your muse! Find flowers, trees and animals to sketch on a notepad. You can paint your picture with watercolors, or cut out pictures in a magazine to make a collage. Find outdoor elements to add to your masterpiece. Glue grass, stones and leaves to make your piece come to life.
Play Outside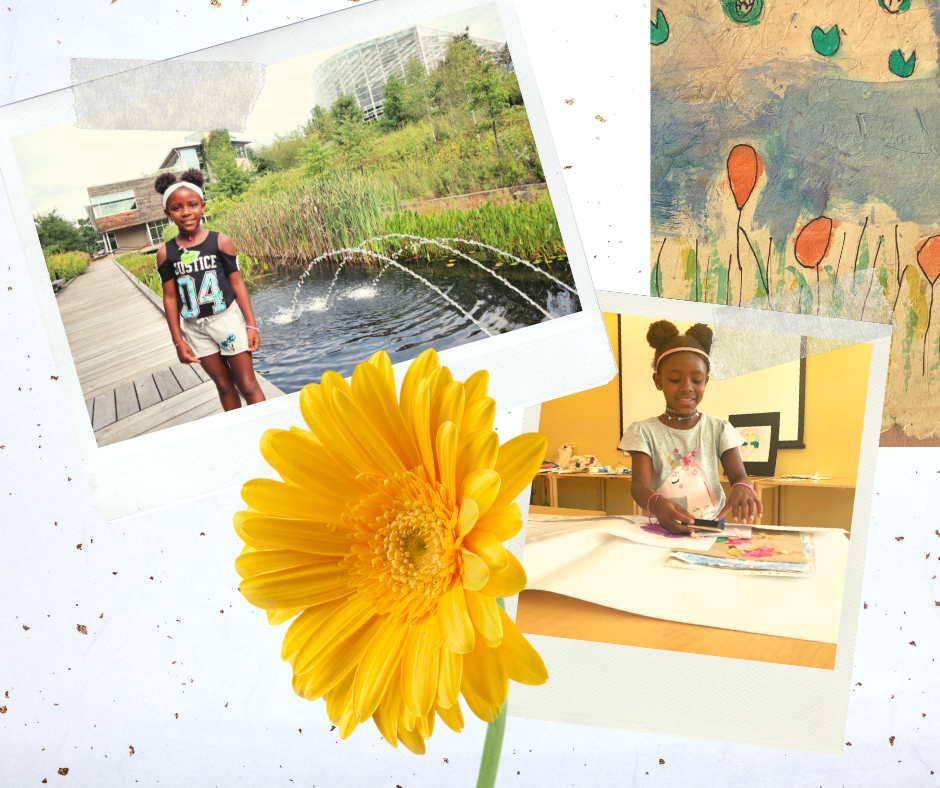 You don't have to spend a lot of money to find something fun to do outdoors. We play at the park, feed the ducks, hike the trails and toss pennies into the fountain. If it rains, you can still play outside. Find a covered courtyard and blow bubbles or bounce balls. 
If you live here in Pittsburgh, you can enjoy nature all year round by visiting Phipps Conservatory and Botanical Gardens. Phipps offers fun, free-with-admission activities to engage kids. There's Make-a-Craft Mondays, Story Time Wednesdays and Thursdays and Pot a Plant Fridays.
You can also join Phipps each Saturday and Sunday in August in the Tropical Forest Conservatory for interactive demonstrations, activities and speakers. Make an origami creation or paper, learn about orchids, meet a scientist, sample delicious healthy foods and more with Phipps' team of experts and partners. You can check out the schedule here.
Check out more Phipps' news on our site, including the summer camp giveaway they gifted one lucky mama!
---
Not long ago, Heather Hopson lived in the Cayman Islands and hosted a television show. Today, she's back home in Pittsburgh writing a different type of story as the founder of Motor Mouth Multimedia and Single Mom Defined. Utilizing more than a decade of television news reporting experience, Heather assembles teams to tell diverse stories, provide unique perspectives, and increase the visibility of important issues for local and national clients. In 2018, Heather, inspired by her daughter, produced Single Mom Defined, a photo essay and video series that provides a more accurate definition of single Black motherhood than the one society presents.
Heather obtained a BA in Journalism from Michigan State University, where she served as president of the Delta Zeta Chapter of Alpha Kappa Alpha Sorority, Inc.
All author posts