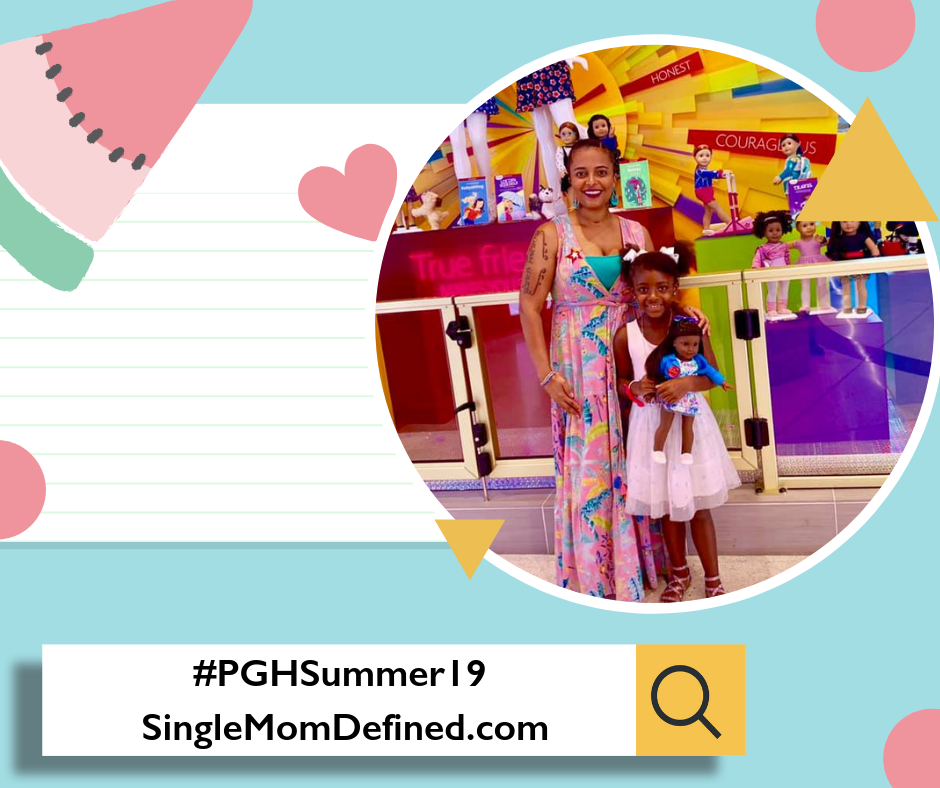 Today, my email overflowed with back-to-school messages. I must register my daughter for afterschool programs, obtain health records from her pediatrician and confirm bus stop locations. It seems like the summer flew by, and just like that, August appeared. And since I share custody with my daughter's dad, my summer's shorter than most. I try to make the most out of the summer vacation by planning summer activities that place emphasis on quality time instead of quantity time.
This summer, we took two mini-vacations. We hung out in Philadelphia and visited the Please Touch Museum, checked out an ice cream festival where we tasted mushroom and avocado ice cream and lounged at the hotel pool. For my daughter's eighth birthday, we embarked on an Eight The Apple adventure in New York City. She made a new best friend–adopted her first American Girl Doll, attended a Broadway play and explored nature at the Bronx Zoo.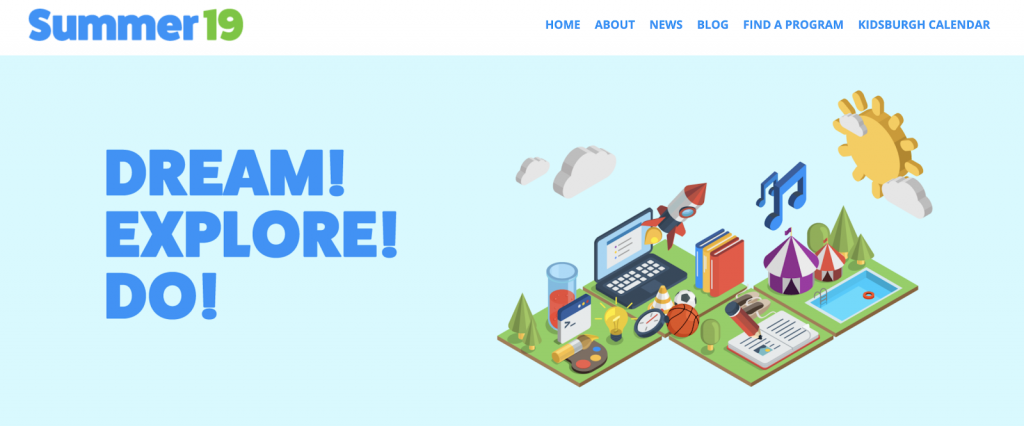 To make the most of my time with my little girl, I also turn to Summer 19, a youth-centered campaign that provides thousands of local children, grades K-12, with fun, educational learning activities. It's is a collaboration between Mayor William Peduto, Allegheny County Executive Rich Fitzgerald and the United Way's Allegheny Partners for Out-of-School Time (APOST) as well as various community partners. I can search for summer programs that fit my daughter's interests and needs by visiting the campaign's website, PGHSummer19.org.
Moms in our Single Mom Defined Facebook Group printed out the summer 19 Bucket List and embarked on a mission to find fun family activities.
Lots of moms dreamed of escaping the heat and headed to Citipark spray parks and county swimming pools. The cool thing about pray parks–You do not need swimming skills. Spray parks are accessible to everyone from the tiniest toddler to a pre-teen adventurer, and even those using wheelchairs. Allison Mcleod, of the Building Bridges Parent Support Group, even planned a Parent and Child Meet and Greet at Round Hill Spray Park. Natasha Collins participated in Macedonia Church's swim day/
We attend every summer! It's great to have a "scheduled" swim day when you're so busy that sometimes you miss enjoying summer activities together as a family. ~Natasha Collins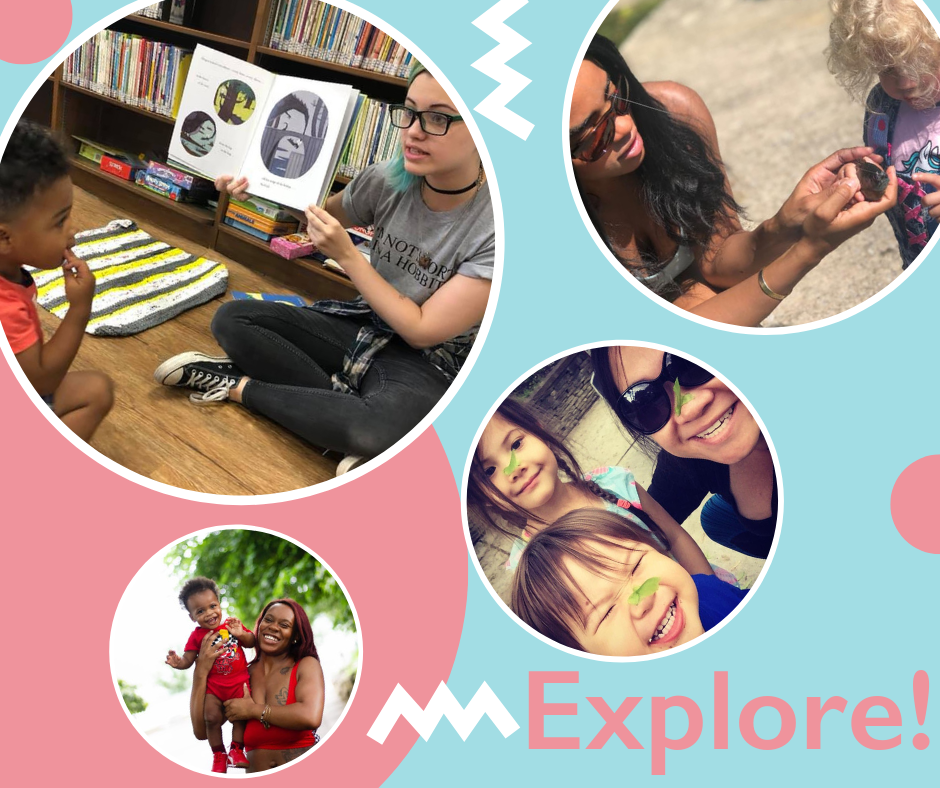 Families explored Allegheny County; some using APOST's program finder. Jenna Chung and her family hit the streets and took daily walks.
One of my favorite things this summer has been seeing the extreme joy my kids take in using maple "spinners" to make Pinocchio noses, a fun trick from my childhood growing up in the Burgh. It's adorable, but it also feels good to see kids still have fun doing these simple kinds of things without any bells and whistles, price tags and power buttons. ~Jenna Chung
Summer offers endless options for things to do. Many moms headed to free festivals. Wynette White headed to Sesame Street Road Trp, which made a stop at Flagstaff Hill at Schenley Park. The free event included character interactions, photo opps and a maze. Krissy Giles
 I took my daughter to her first Juneteenth celebration. It's so important to celebrate our history and culture. Even more exciting that Pittsburgh came together to host this event. It was a great turn out and as you can see amy daughter had a ball. ~Jamira Watt
Of course, an ultimate list of Pittsburgh attractions is incomplete without amusement parks, the Highland Park Zoo and sporting events. Jenna Edwards checked out the Steelers Family Fun Fest and her son and nephew got to see the Steelers practice up close and personal, for the first time.
Kennywood is a Pittsburgh tradition! Everyone enjoys the park and can manage to get along for the majority of the day. Funnel cakes and Potato Patch Fries are always on the menu. ~Iesha Thomas
Summer isn't over yet! For more adventure ideas, check out the Ultimate List for Family Fun by visiting PGHSummer19.org.
---
Not long ago, Heather Hopson lived in the Cayman Islands and hosted a television show. Today, she's back home in Pittsburgh writing a different type of story as the founder of Motor Mouth Multimedia and Single Mom Defined. Utilizing more than a decade of television news reporting experience, Heather assembles teams to tell diverse stories, provide unique perspectives, and increase the visibility of important issues for local and national clients. In 2018, Heather, inspired by her daughter, produced Single Mom Defined, a photo essay and video series that provides a more accurate definition of single Black motherhood than the one society presents.
Heather obtained a BA in Journalism from Michigan State University, where she served as president of the Delta Zeta Chapter of Alpha Kappa Alpha Sorority, Inc.
All author posts