Motherhood beyond the fairytale is…
I grew up in a single-parent household where my mom was always there for me. She would encourage my siblings and me to pray. She also read us scriptures from the Bible and took us to church when her schedule would allow it. Even though my mom was a constant presence, there were still moments when I felt abandoned and left out. My siblings' fathers actively participated in their lives. My siblings' dads welcomed me with open arms and invited me on family outings. While my dad wasn't around, my mom tried to make sure that I never felt left out. 
I never felt like an outsider. I belonged. I felt love.  
But I also knew I didn't want this situation for my children. I wanted marriage, then the baby carriage, the fairytale. I had it all planned out, and it was going to be a happy ending. Then I met a handsome and charming man. It was love at first sight, just like in the movies. We were inseparable and did everything together, and eventually, he asked for my family's blessing to marry me. Although he never directly asked me, I knew it would happen soon. But instead of a proposal, I got another surprise. A friend told me my man was cheating. I immediately ended the relationship.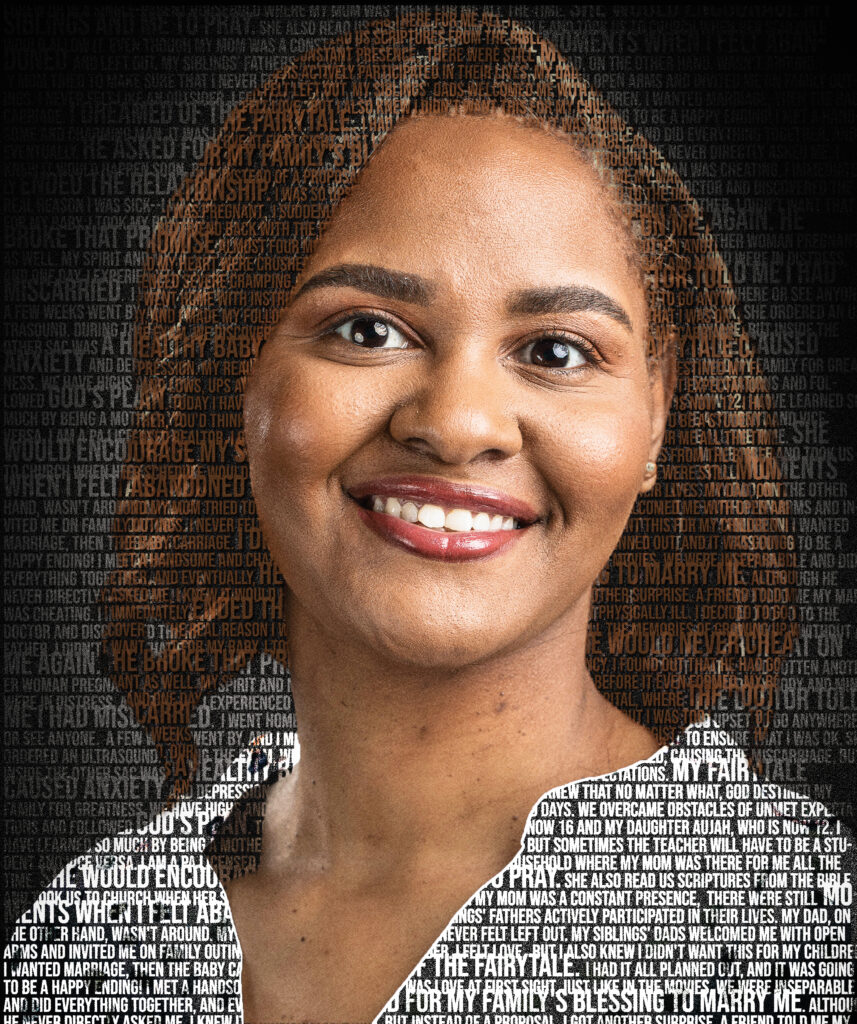 Then I got physically ill. I decided to go to the doctor and discovered the real reason I was so sick… I was pregnant. 
Suddenly I recalled all the memories of growing up without a father. I didn't want that for my baby. I took my boyfriend back with the promise that he would never cheat on me again. He broke that promise almost four months into my pregnancy. I found out that he had gotten another woman pregnant. With my spirit and my heart crushed, my family was broken before it even formed. My body and mind were in distress, and I experienced severe cramping one day. My mom rushed me to the hospital, where the doctor told me I had miscarried. I went home with instructions to follow up with my doctor, but I was too upset to go anywhere or see anyone. 
Motherhood Beyond The Fairytale
A few weeks went by, and I made my follow-up appointment. I went to the gynecologist to ensure that I was OK. She ordered an ultrasound. During the exam, she discovered that I had two amniotic sacs; one ruptured, causing the miscarriage, but inside the other sac was a healthy baby boy.
At that moment, I changed my expectations. My fairytale caused anxiety and depression. My reality caused hope and happiness. I knew that no matter what, God destined my family for greatness, no matter how many members. We have highs and lows, ups and downs, and good and bad days. But we always overcame obstacles of unmet expectations and followed God's plan.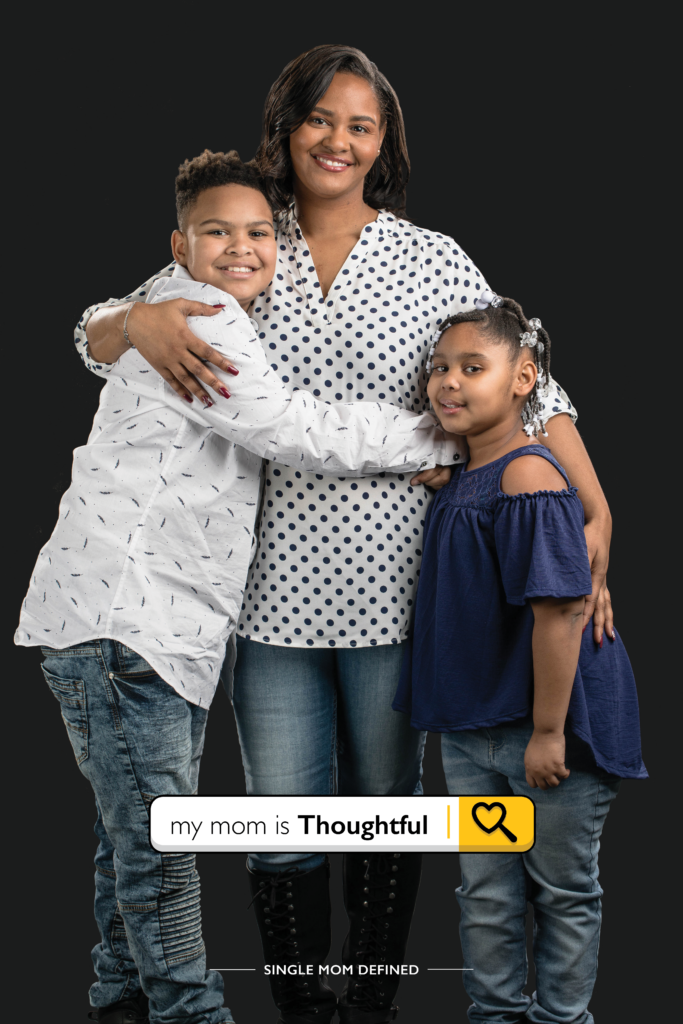 Today I am the proud parent of two children—a 16-year-old son and a 12-year-old daughter. I have learned so much by being a mother. Single motherhood beyond the fairytale is filled with life and love. You would think that mothers are the teachers, but sometimes the teacher is the student.