At Single Mom Defined, we celebrate Mother's Day 365 days a year. And on Mother's Day, we aim to shower our community of moms with love, affirmations, and encouragement. One of our goals is to share single mom success stories to empower other single moms. We know that single motherhood is not easy. Still, time and time again, single moms continue to crush the stereotypes about them. 
Single Mom Success Stories 
We asked three successful single moms questions about motherhood and their journey to success. We also asked what they would say to other mothers possibly struggling. Let's introduce our 2023 Mother's Day featured moms. We start with their bio, then jump right into their thoughts. 

Tammy Thompson,
Mom of 5, Grandmother of 19
Tammy is an internationally recognized Poverty Expert. Through her company, T3 Media, a Social Justice Media company, she executive produced, We Wear the Mask, a documentary released in 2017 highlighting the stigma associated with women in poverty. She is also the owner of T3 Consulting. Currently, Tammy is the Founder and Executive Director of Catapult Greater Pittsburgh. She has developed multiple wealth-building initiatives, including, Catapult: Startup to Storefront and the Gallery on Penn, a retail incubator program.
As a highly sought-after speaker, Tammy shares her life stories to illuminate her journey through poverty toward prosperity. Her story, "One Can of Carrots," has become one of her signature talks and has resulted in the creation of workshops and a curriculum rooted in her expertise in "The Psychology of Poverty." 

Kenya Mathews,
Mom of 4, Bonus Mom of 4, Grandmother of 3, plus 1 on the way
Kenya Mathews currently serves as Product Solutions Manager for Google LLC. also a Co-Lead for the Black Googler Network ERG and a Co-Lead on the K-12 Pitt Education ERG. Before her role at Google, she was an Assistant Vice President, Sr. Product Manager of Retail Lending Customer Experiences, and President of the African American EBRG at PNC Financial Services, serving over 1k employees. 
Kenya's passion for giving back to the community led her to join the Board of Directors for Gwen's Girls, The Pittsburgh Project, and The Professional Women's Network. She enjoys spending time with her family, developing relationships, connecting resources to the community, and engaging in communication that leaves everyone motivated, inspired, and ready to show up for the goals they seek.     
Kenya received her Master of Science in Organizational Leadership and Change Management from Robert Morris University, her Bachelor of Science in Information Technology and Network Security from Point Park University and her Associate's Degree in Information Technology Support from The Community College of Allegheny County.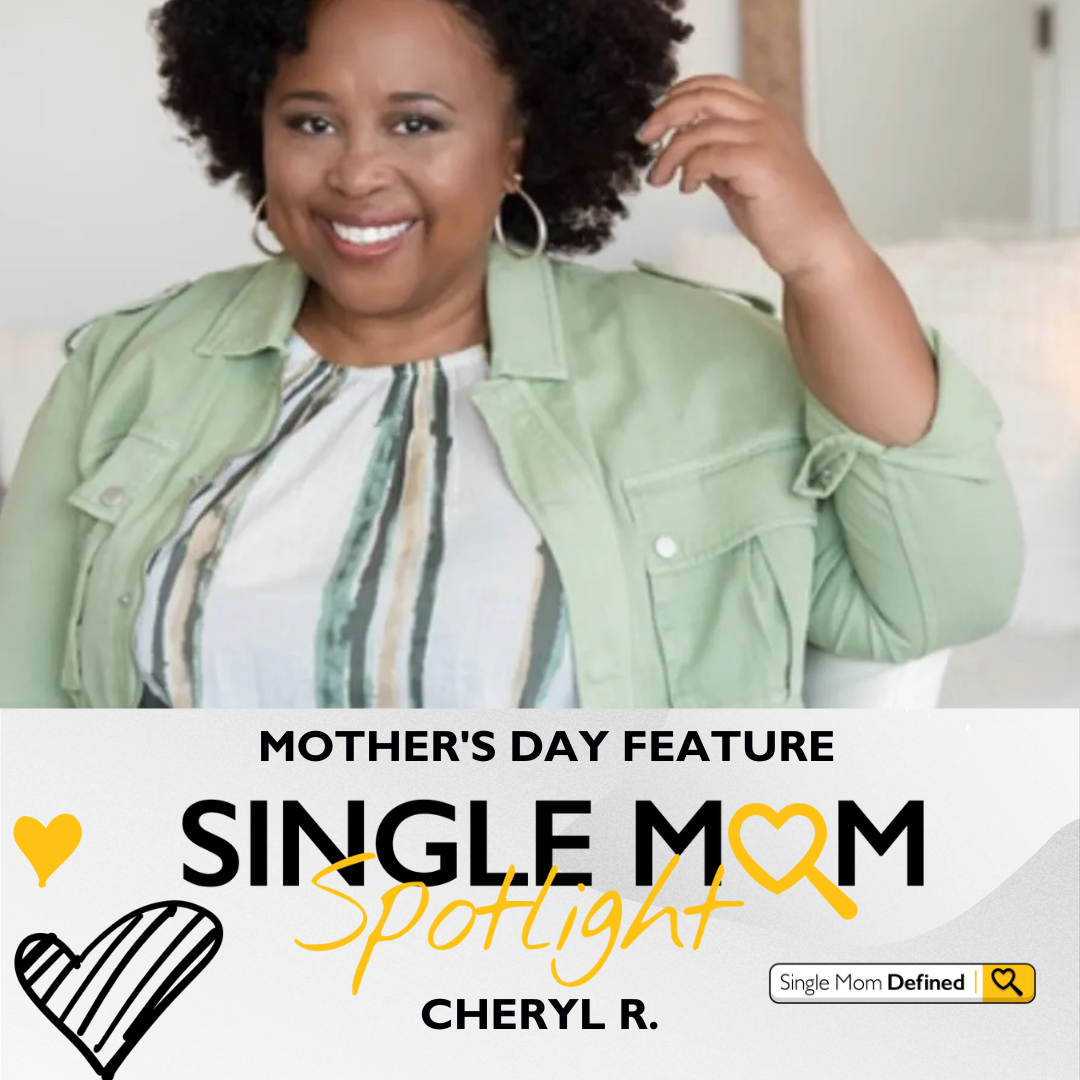 Cheryl Hall-Russell,
Mom of 2 
Cheryl Hall-Russell is the CEO of Black Women Wise Women LLC. Born and raised in Indianapolis, IN, and is a product of its public schools and public universities. The youngest of 4 children, Cheryl spent her school years in Indianapolis and summers with her grandparents in Mississippi, a southern journey shared by so many Black children whose parents are from the South. Educated in underperforming schools, Cheryl had to find mentors and supporters to help her realize her potential.
She holds a Master's from Indiana University in Philanthropic Studies, an MPA in nonprofit management, and an Ed.D in Leadership and Administration from Point Park University. Cheryl has used her education and experience as a CEO or Executive Director of multiple nonprofits in Indianapolis and Pittsburgh. In 2017 I launched Black Women Wise Women, LLC, a diversity, equity, and inclusion research firm specializing in organizational assessments via a DEI lens, training, coaching, and facilitation. 
What These Successful Single Moms Had To Say
How did you become a Single Mom? 
Tammy: I became a single mother when I had my twins at 17 years old. I'm probably a bit of a cliche in that I had very low self-esteem and self-confidence, was the daughter of an absent father, and fell for the first guy who told me I was pretty. He could probably smell the vulnerability and naïveté on me. He was popular and charismatic, and he made me feel special, something I hadn't felt since my father left, and of course, I thought I was in love.
I also was in love with his family. He had a mother, father, and brother at home who all loved me, and I may have been more attracted to his family life than I was to him. Our relationship was toxic, but I stayed because I craved a family, so by the time I was 22, I had five kids and was alone. Because, of course, he moved on.
Kenya: I became a single mother at 17 to my oldest son while living at home with my mother and a senior in high school. I had three children by the time I was 20 years old. I now have three boys and one daughter. They are all grown except my youngest son, who is now 14. 
Cheryl: After a very long, albeit unhealthy marriage, I decided to leave–not only the marriage but the city where we lived. I left with an 8-year-old and a 19-year-old son about to launch into the Marines. I came to Pittsburgh with zero knowledge of its culture and had to adjust to a difficult job and a city where it is challenging to make friends.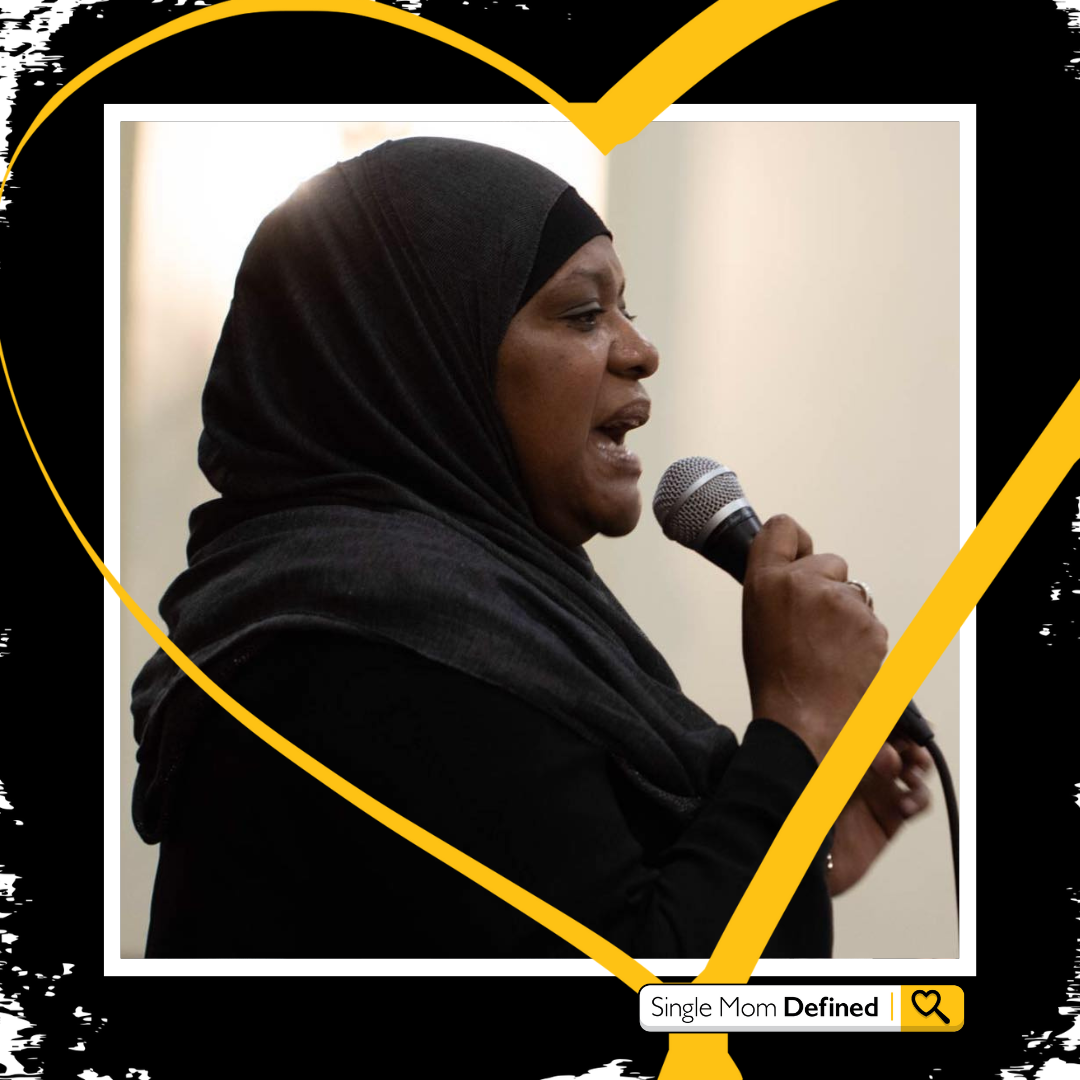 What are the biggest lessons you've learned as a single mother? How has the experience changed you/shaped your life?
Tammy: The biggest lessons learned were that I was inadequate to raise those children alone. There wasn't enough of me to go around. I knew that no matter how much we love our children and want the best for them, they need two parents. Hell, they need two parents, grandparents, aunties, uncles, and an entire village. Raising them alone broke me. It traumatized me. Single parenting stressed me out and is the biggest source of my trauma and anxiety. It also made me a badass.
Single parenting strengthened me and taught me most of my problem-solving skills. It taught me that I can do anything. But it also killed something inside me that I don't think I will ever regain.
Kenya: Faith, Perseverance, Strength & Courage. There were, and still are, times during my parenting journey when I had to lean heavily on my faith and trust that all things are working, even what I cannot see. On days when I didn't feel that I was enough or had the energy to parent, looking into my children's eyes planted perseverance that pushed me to strive for more because my children deserved more. Parenting, especially single parenting, takes a ton of courage. Courage and strength to show up, follow up, and stand up. You recognize you are not being courageous to benefit yourself only. You must be strong and courageous for your children.
We can't be what we can't see, and therefore it was important to me that I BE the example and not just talk about examples! 
Cheryl: There are many things we can multitask on but not parenting. Our children need us to be still with them and listen. They need our unwavering commitment, especially through the difficult years of moving from child to adult.
We have to calm our minds and bodies and open our hearts and spirits to truly listen to them and provide the support they need, even when making poor decisions.  

Is there anything in your bio that stands out that people told you you couldn't do as a single mother? What would you say today to those naysayers?
Tammy: Everything in my bio is outside of what people told me I was capable of, including myself. I remember my mother telling me after I told her I was pregnant that I would never be more than a welfare recipient for the rest of my life and that I had ruined my life. I believed her for a very long time.
I'd tell the naysayers that I understood why they felt that way, it felt that they were right for a very long time, but God has the final say, and we all were wrong.
Kenya: As aforementioned, I started as a young mother at 17 years old, with three children by age 20. At 28 years old, I had no college degrees and always found work in customer service roles. A stereotype was placed on me that I would be another young mother who would rely on and off public assistance and live in subsidized housing for the rest of my life. I was determined not to allow that narrative to be MY story. Nor the legacy I left behind for my children.
I started my collegiate career at 29 years old while working full-time and being a mother to four children. Yes, I had another child by this time, who was two years old.
I began at CCAC, continued to PPU, then finished at RMU. I graduated with 3 degrees and numerous certifications at 37 years old. The journey was long but worth it, as I now work for one of the largest tech companies globally! I would say to naysayers not 'I told you' or 'Look at me now .'It's more about talking with them about changing their perspectives and realizing the stereotypes and microaggressions that can hinder progression within entire communities.
I like to engage in conversations that allow them to become better individuals and be inspired by my accomplishments so that they think twice before they act on conscious or unconscious bias. Be the example! 
Cheryl: LOL! Yes, I was running a large agency, handling a grade school child, and going through a tough divorce when I decided to go back for my doctorate. I was a woman with a plan, and I discovered that when you lock in, anything is possible.
My naysayers applaud me now for my perseverance and success as an entrepreneur.

Do you remember your first Mother's Day as a single mom? How does it compare to recent Mother's Day celebrations? 
Tammy:
I remember my very first Mother's Day and my conflicting feelings. I was happy to be a Mom but didn't feel it was ok to celebrate it because wasn't I supposed to feel ashamed for being an "unwed, teenage Mother"? Unfortunately, Mother's Days were mostly sad and lonely for me. They reminded me that I was alone, raising my babies, and there was no one to celebrate that. As my kids got older and made cute little cards in school. I cherished those gifts because they reminded me that at least my kids loved me, even when I was failing them.
Kenya:
On my first Mother's Day, I lived at home with my mother in my childhood bedroom. I had recently dropped out of high school and was trying to figure out my path and purpose. I knew that "This can't be what God has ordained in my life." 
Mother's Day takes on new meaning for me now. It says, "Whew, girl, You did it!" I understand that I was growing up with my children while I was raising them. My children are happy, healthy creatives that live and move to the beat of their own drum. They have never been in trouble. One is a military veteran, and two of my children have made me a 2x Mimi. For the last 4 years, I have also been a bonus mom to my fiance's four children by way of my domestic partnership. In total, I have eight children, 3 grandchildren, and 1 on the way. 
My children, all eight of them, play a huge part in my overall success. I am watching and helping them navigate life and have strong positive relationships with all of them. They talk to me about anything. Anything and everything, y'all, sometimes too much. (lol). It means the world to me. They trust, respect, and, most importantly, love me. 
So Mother's Day is now filled with appreciation and love. And respect for my, first and foremost, my mother, my grandmother, and all the mothers that have made an impact on my life. I was able to be a strong mother to my children because of them. Motherhood is a stressful, overwhelming, beautiful life-long journey. It takes time to see all the blessings motherhood provides, not just to your family but to the world! 
Cheryl:
On my first Mother's Day after my separation, I focused on my mother and grandmother (who lived until 109!). I wanted to dull the pain of navigating alone. Since then, I have grown a lot and now spend this time with my daughter or celebrating with my sister and mother. Proudly celebrating ourselves and our children. 
What advice would you give single mothers, especially those a little down this time of year? 
Tammy: I would remind single mothers to remember that our children tend to love us unconditionally and that every day is Mother's Day. We care for and put our children's needs before our own every day, even when we think we're not doing enough. We're doing what we can. Don't wait on others to celebrate you; celebrate yourself by reserving some of you for yourself. Remember that you deserve happiness. Your happiness transfers to your children, just as your stress, anxiety, and unhappiness do. Be cognizant that you are worthy of peace, happiness, and a fulfilled life every day, not just on Mother's Day.
Kenya: Continue to have faith that all things are working, and persevere – when you don't think you can't do it, think of all the mothers that did and look at your child and say, 'You deserve for me to keep going, persevere and overcome so that you can flourish.' There is no such thing as a perfect parent; we are all figuring it out as we go; continue to learn and lean on your support system because you can't be your best self by yourself! Lastly, Mamas, You've Got This!!! 
Cheryl: Focus on how your input has led to large and small victories for your children. Also, forgive yourself for not always knowing what to do. Try to become a better mom daily. We all feel like we failed at some point in this journey, don't stay in that spot. Surround yourself with trusted friends and family who can give you good advice and keep moving forward.
Are you or do you know someone who has a single mom success story?  Let us know in the comments. 
Read more stories from moms featured on Single Mom Defined.