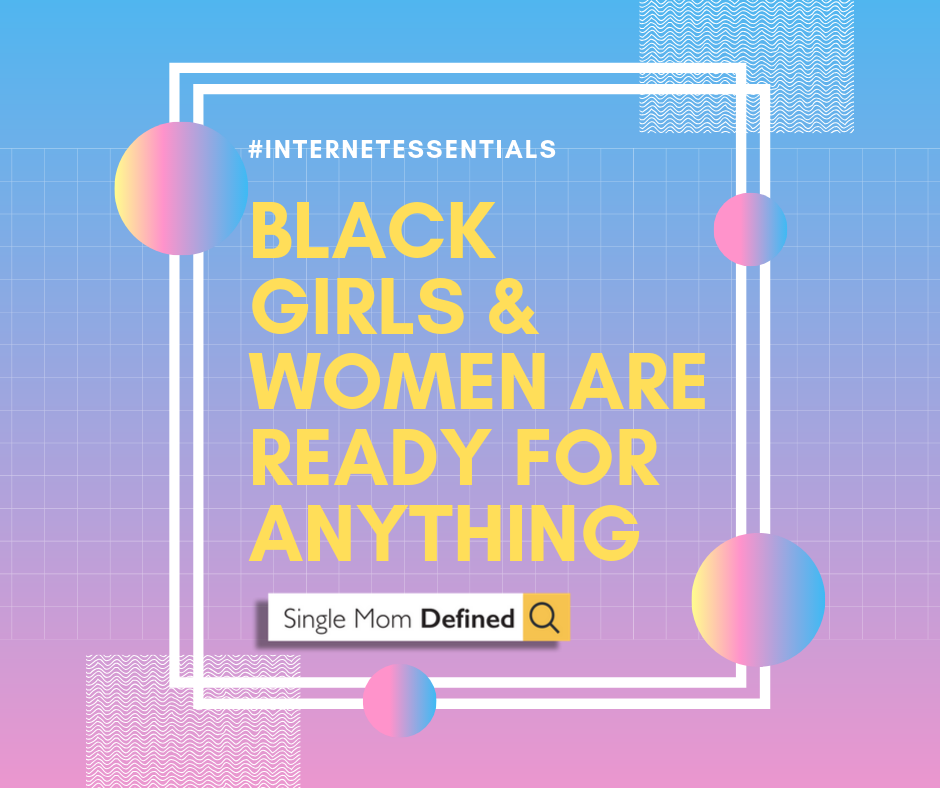 Single Mom Defined is teaming up with Comcast, to bring you information about #InternetEssentials. Although this is a sponsored post, all opinions remain my own.
Did you know it's Black Girls Equity Month? Mayor William Peduto issued the proclamation, in recognition of Gwen's Girls and the Black Girls Equity Alliance addressing the inequities and disparities experienced by black girls in the community. I got a chance to observe the month today when I attended the BGEA Summit.
Speakers projected slide shows with staggering statistics about black women in Pittsburgh being more likely to be unemployed and live in poverty than black women in other comparable cities. The recent research is upsetting but isn't surprising. However, there was a glimmer of hope buried in the slides–Black girls are less likely to be given the opportunity to take high school algebra, but when they are, they are more likely to outperform everyone in the class, including the boys! I turned to the founder of Black Tech Nation next to me, and we plotted how we would tell that story. A story about black girls being ready for anything when they are given the support they need to succeed.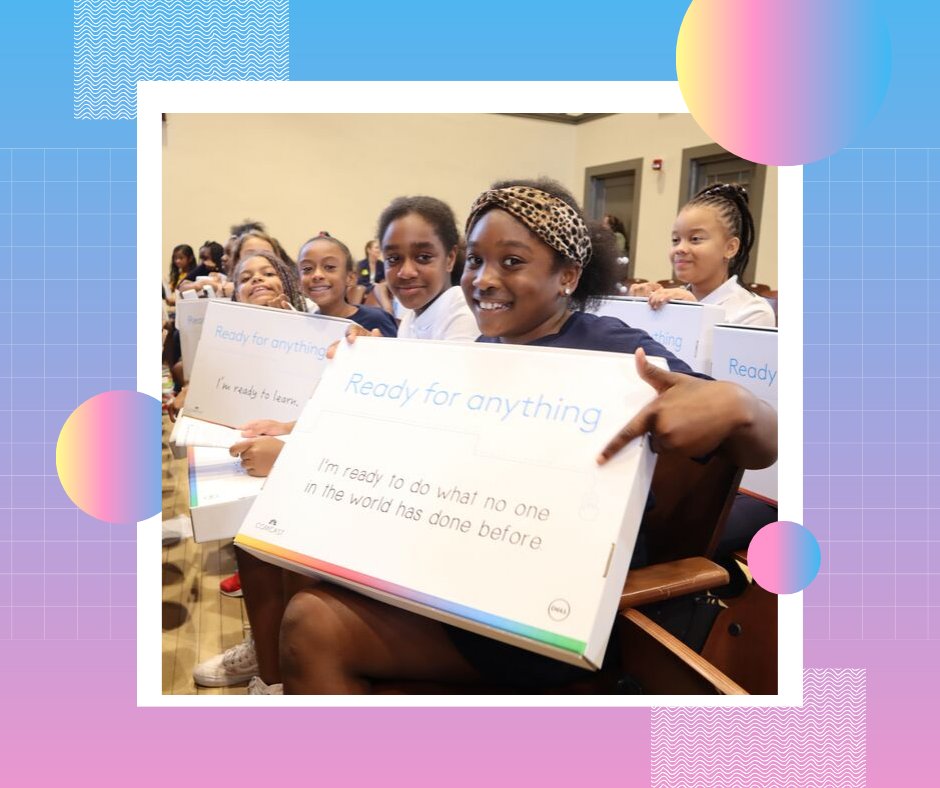 That's exactly what Comcast is doing– leveling the playing field. The company recently expanded eligibility for Internet Essentials to include all qualified low-income households in its service area. Comcast estimates nearly seven million households now have access to low-cost Internet service, which literally doubles the total number of previously eligible households.
Comcast celebrated the expansion by surprising students at Pittsburgh Dilworth PreK-5. They brought along Comcast's Senior Executive VP & Chief Diversity Officer, David L. Cohen, Jocelyne and Monique Lamoureux, Olympic Gold Medalists for the US Women's Hockey Team and Strong Women and Strong Girls Pittsburgh. The kids thought they were at a normal school assembly but got more than they expected–laptops and Internet service! Watch our live interview here!
The Internet is arguably the most important technological innovation in history, and it is unacceptable that we live in a country where millions of families and individuals are missing out on this life-changing resource. Whether the Internet is used for students to do their homework, adults to look for and apply for new jobs, seniors to keep in touch with friends and family, or veterans to access their well-deserved benefits or medical assistance, it is absolutely essential to be connected in our modern, digital age. ~David L. Cohen, Senior Executive Vice President and Chief Diversity Officer of Comcast NBCUniversal
According to U.S. Census data, households living in cities with the highest poverty rates, are up to 10 times more likely than those in higher-earning communities not to have fixed broadband at home. Comcast's Internet Essentials can change this. It includes multiple options to access free digital literacy training in print, online, and in-person, the option to purchase an Internet-ready computer for less than $150; and low-cost, high-speed Internet service for $9.95 a month plus tax.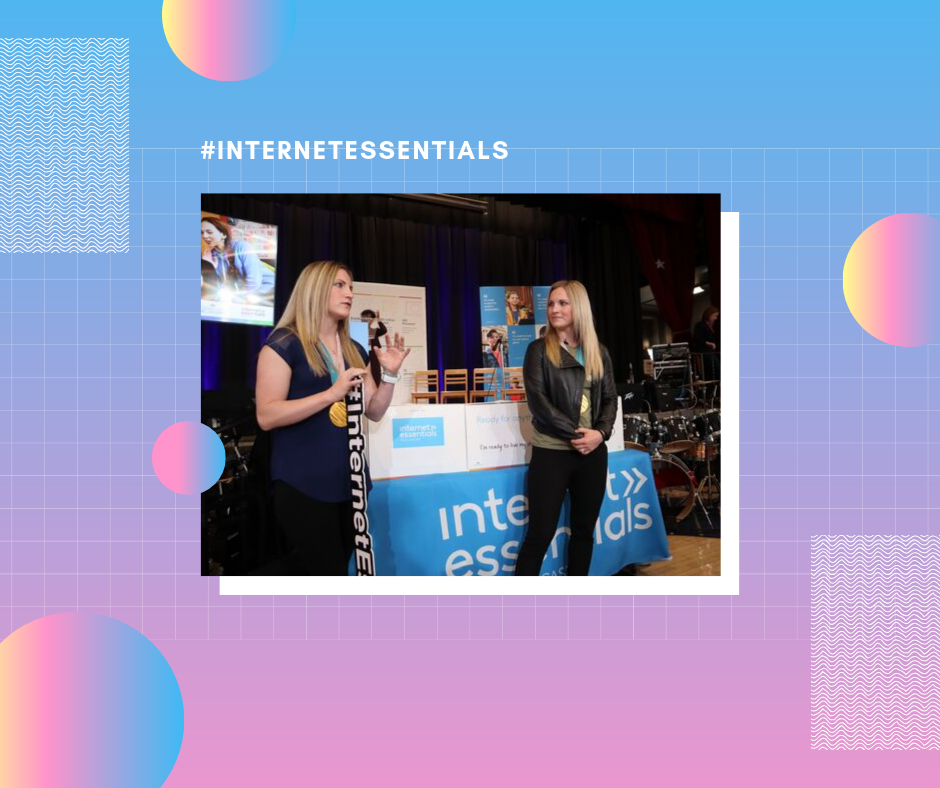 Jocelyne and Monique Lamoureux, Internet Essentials Ambassadors, shared their story about fighting for equity and threatening to boycott the 2017 Women's World Championship in Michigan in order to negotiate for greater equity with USA Hockey.
Their story, this campaign and the BGEA Summit reinforced that when give a chance, we're ready for absolutely anything!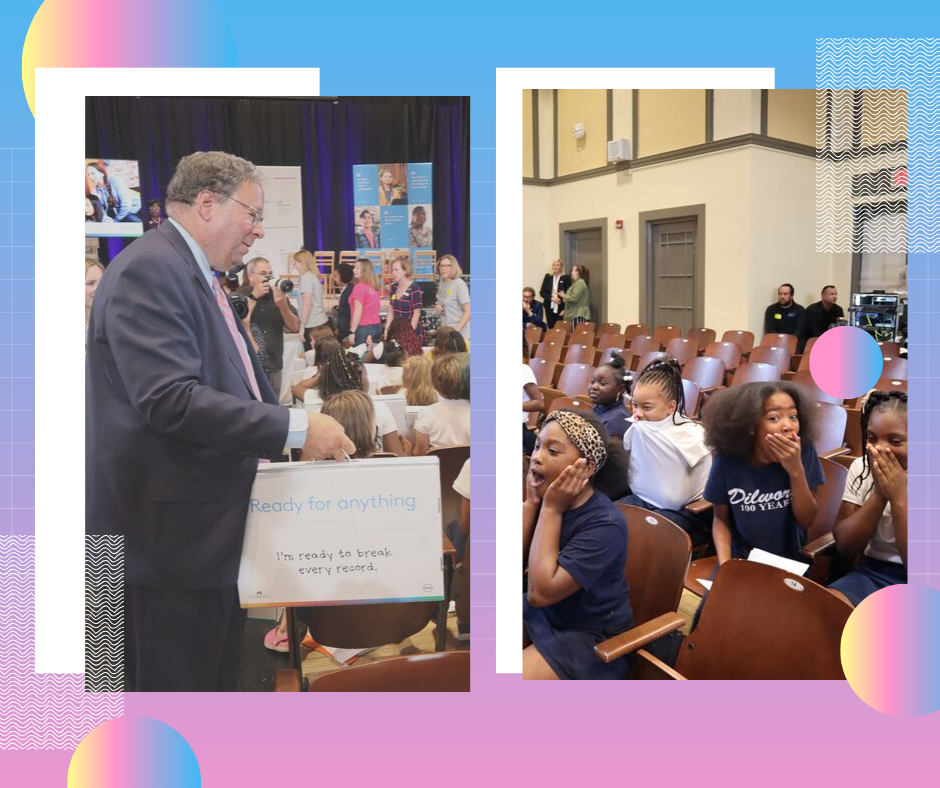 For more information, or to apply for the program, visit internetessentials.com or call 1-855-846-8376.  Spanish-only speakers can also call 1-855-765-6995.
---
Not long ago, Heather Hopson lived in the Cayman Islands and hosted a television show. Today, she's back home in Pittsburgh writing a different type of story as the founder of Motor Mouth Multimedia and Single Mom Defined. Utilizing more than a decade of television news reporting experience, Heather assembles teams to tell diverse stories, provide unique perspectives, and increase the visibility of important issues for local and national clients. In 2018, Heather, inspired by her daughter, produced Single Mom Defined, a photo essay and video series that provides a more accurate definition of single Black motherhood than the one society presents.
Heather obtained a BA in Journalism from Michigan State University, where she served as president of the Delta Zeta Chapter of Alpha Kappa Alpha Sorority, Inc.
All author posts