When I first became a mom, I had no idea how much it would cost. Of course, I purchased Pampers and bought bottles, but I imagined it would cost hundreds of dollars a month, not thousands, to raise a child. For the first year of my daughter's life, I was a stay-at-home mom, not really by choice but rather relocation. I moved from Washington, DC to Pittsburgh, PA, to be closer to my family.
When I returned to work, my mother and my aunts took turns babysitting. After about a year, I gave them a break and registered for childcare. I did my due diligence and enrolled my daughter into a premium program–the school earned a Star 4 on the Keystone Stars ranking. I paid $850 per month, for three days of care per week. Despite obtaining a college degree and working full-time in education, I couldn't afford the payments. I wanted to afford my daughter a quality education, so I maxed out my credit card. It took years to pay off the balance.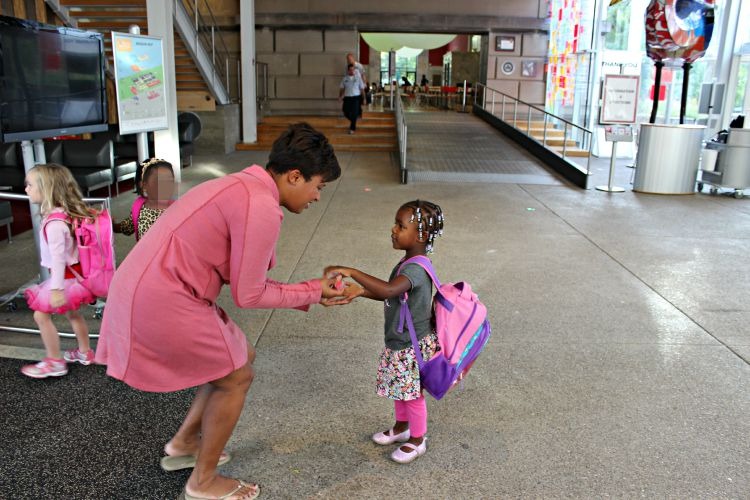 I was still making payments when she headed to preschool. Since I split custody with her father in another state, she would only attend a Pennsylvania program two weeks per month. But there weren't any part-time programs. I had to pay full tuition for partial participation. During this time, I became active in the parents association and learned about advocacy. I also worked as a communications director at a nonprofit that campaigned for accessible, affordable preschool programs. Before then, I didn't realize I could use my voice as a parent to change policies. I pretty much just buried myself in debt and raised my voice only when complaining about the big bills.
Six years later, not much has changed. Sad, since I remember being told that my daughter would likely go to preschool school for free under a universal program. Because affordability and accessibility are still major issues, moms are coming together to speak up. And a new fellowship is giving them a chance to do so in a unified way. MomsRising is currently working to build parent power in Allegheny County.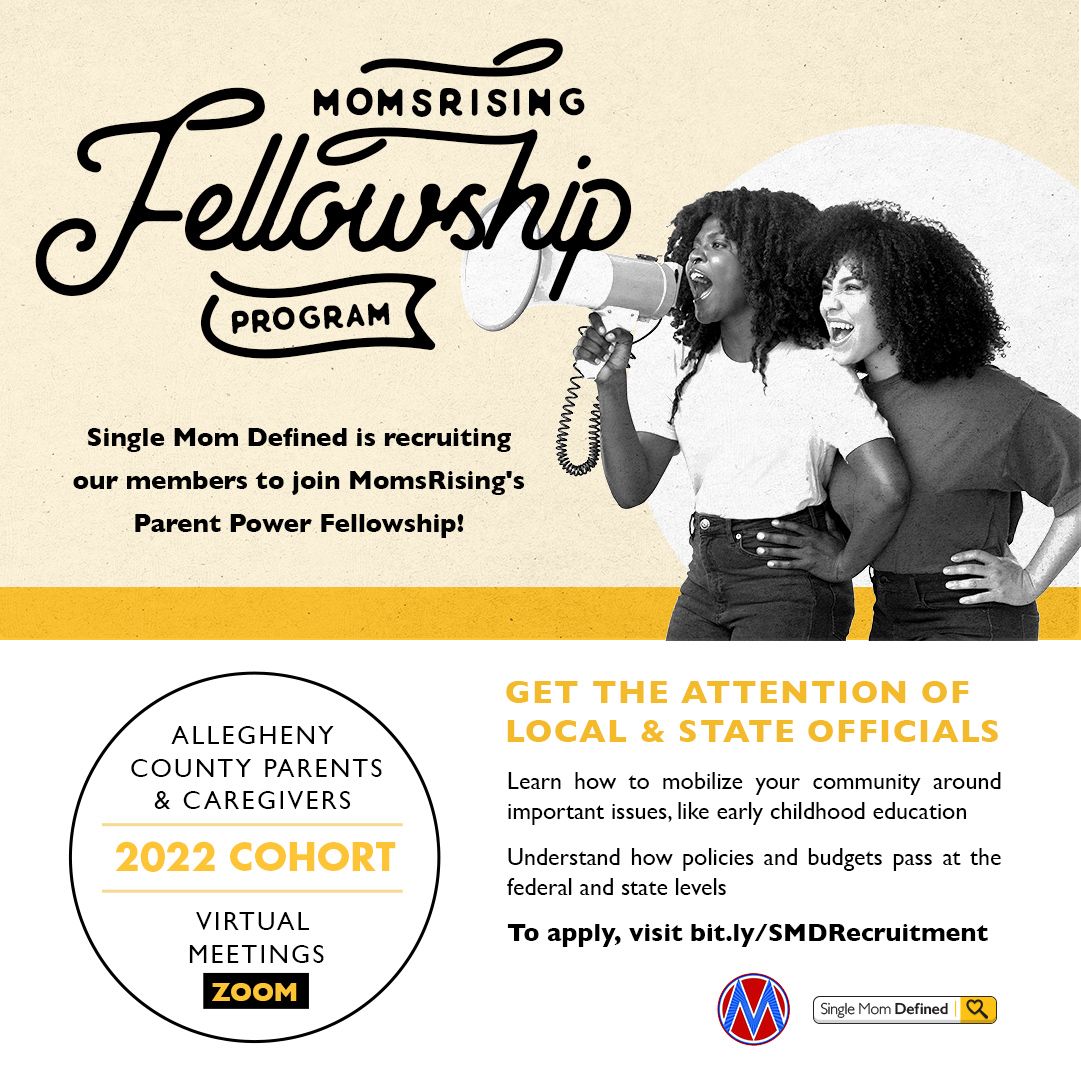 MomsRising Parent Power Fellowship
The fellowship program gives parents, family members, caregivers, and neighbors like YOU the knowledge, skills, and support needed to raise awareness about issues impacting our community, like early childhood education. Fellows will meet virtually (with some fun in-person moments when safe) to share their experiences and launch strategic actions.
Workshop topics include:
A deep dive into issues like early learning, maternal justice, and related economic justice challenges;
Tips for engaging friends and neighbors around issues you care about;
Strategies for crafting fun and impactful events that get noticed;
Exploring your position and power within the movement, and how to center equity in your work;
Understanding how policies and budgets pass at the federal and state levels
The Fellowship will start next month and run throughout the year. Members will meet virtually every month, and sessions are recorded in case you have to miss any. You must have access to a device and a reliable internet connection. Fellows will receive a $750 volunteer stipend to support their participation in this experience. Imagine getting paid for work moms area ALREADY doing to make their communities better place to grow up!
We want to make sure members of SIngle Mom Defined's community are included in the cohort. Interested? Click here to complete the application. 
Want to learn about the fellowship program in person? Single Mom Defined is co-hosting two events with MomsRising, to share more information about the program. The first event is open to moms and children. Strike Up a Conversation, a family bowling party at Zone 28 in Harmarville, will be held on Saturday, February 5th. Join us for bowling, laser tag, arcade games and most importantly tips on how to strike up a conversation with your elected officials. Single Mom Defined Member and Pennsylvania Representative Olivia Bennett and others will be in attendance!
The second event, a Galentine's Moms Night Out party, will take place on Friday, February 11th at Throw Pittsburgh. Self-Care Señorita Tori Synder, who has worked with MomsRising and even participated in a White House virtual event with Vice President Kamala Harris, will share how to reduce stress and advocate for your family and community.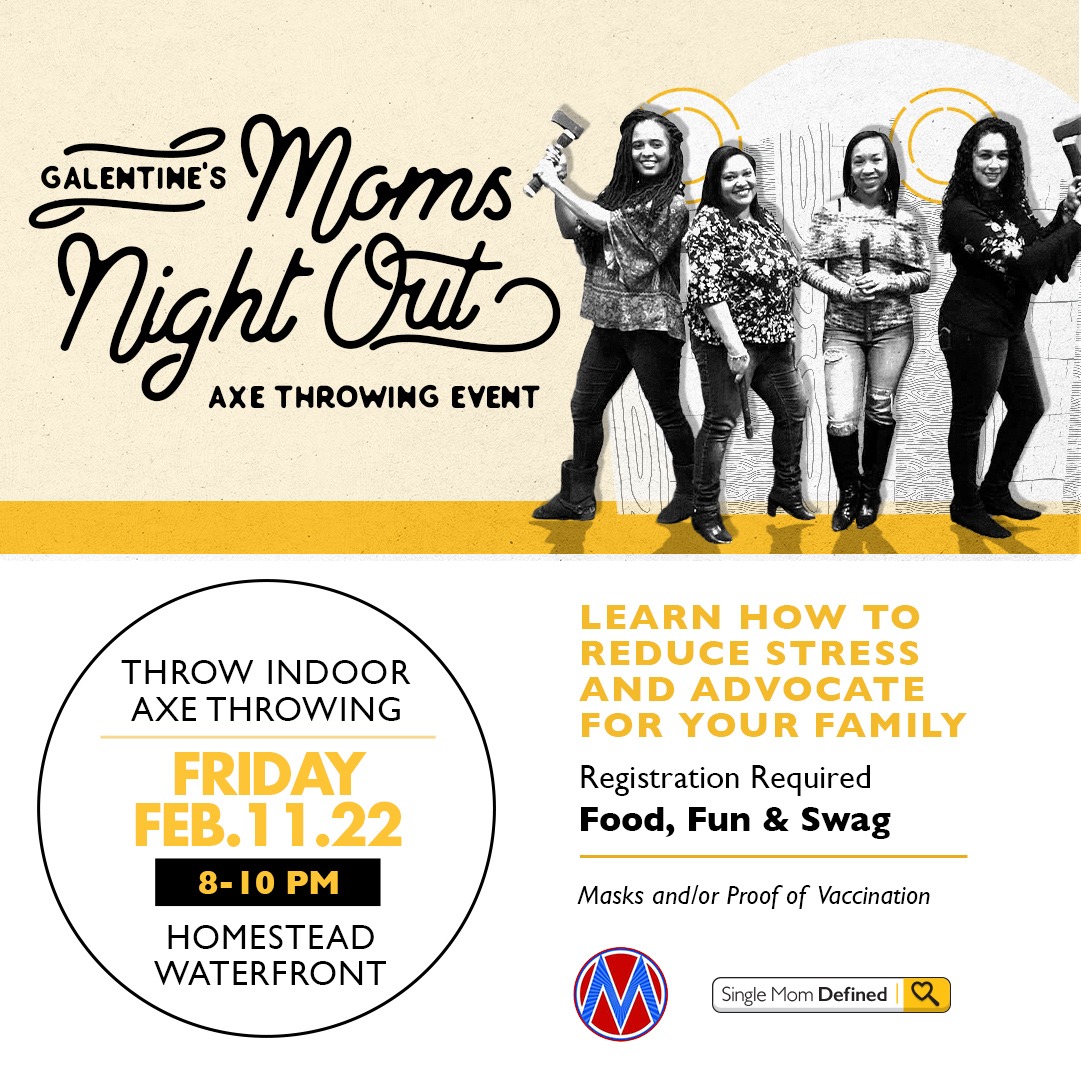 For more information, join our private Facebook group. Space is limited, and COVID-19 safety precautions will be enforced.
---
Not long ago, Heather Hopson lived in the Cayman Islands and hosted a television show. Today, she's back home in Pittsburgh writing a different type of story as the founder of Motor Mouth Multimedia and Single Mom Defined. Utilizing more than a decade of television news reporting experience, Heather assembles teams to tell diverse stories, provide unique perspectives, and increase the visibility of important issues for local and national clients. In 2018, Heather, inspired by her daughter, produced Single Mom Defined, a photo essay and video series that provides a more accurate definition of single Black motherhood than the one society presents.
Heather obtained a BA in Journalism from Michigan State University, where she served as president of the Delta Zeta Chapter of Alpha Kappa Alpha Sorority, Inc.
All author posts