When I found out I was pregnant, I cried. I locked myself in a stranger's bathroom, peed on a plastic strip and sobbed when I read the results. I didn't cry, because I didn't want to be a mother. I cried, because I didn't want to be a single mother. My long-term boyfriend, who knocked me up, knocked on the door, inquiring what was wrong. Our relationship was in the toilet. The day before, we didn't know if we would last a week. Now, we would be in each other's lives for a lifetime.
My entire life I assumed I would be like the girl in the childhood chant–First comes love. Then comes marriage. Then comes Heather pushing a baby carriage. But positive pregnancy results remixed the song.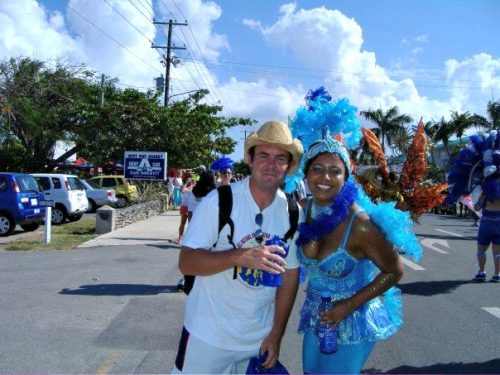 I no longer was the free-spirited television host who took trips to Thailand, sipped champagne with celebrities and scuba dived in my backyard in the Cayman Islands. When I pushed out a person, I pushed my plans to the side. Everything I said, read or did was connected to my daughter, like her dad forgot to cut the umbilical cord.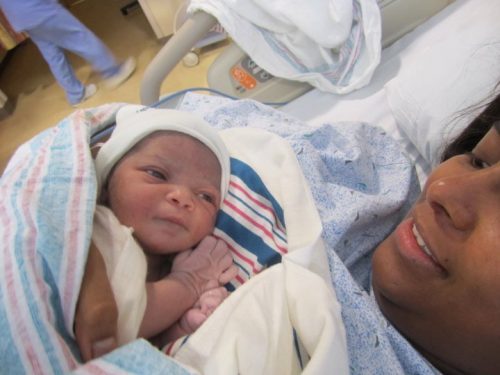 Funny, because I never imagined being a mother. Then, suddenly, I couldn't imagine not being a mom. I breastfed and made organic baby food on my way to mommy and me classes. Although I still desired marriage, the lack of a wedding ring didn't make me lack anything as a mom.
God took my burden (a bad breakup during my pregnancy) and molded it into a blessing. An unconditional love that's patient and kind. That protects and forgives. That heals and trusts. That turns flaws into beauty marks. God's love is pure, which is the meaning of my daughter's name.

I learned the meaning of grace and realized I didn't lose myself after all. I just reinvented who I was, perhaps changing for the better. I became more determined and tolerant and less selfish and fearful.
I wouldn't be the woman I am today, if I didn't come out of the stranger's bathroom and show up for my daughter.
This story was originally published in the TEDx Pittsburgh's first annual zine.
---
Not long ago, Heather Hopson lived in the Cayman Islands and hosted a television show. Today, she's back home in Pittsburgh writing a different type of story as the founder of Motor Mouth Multimedia and Single Mom Defined. Utilizing more than a decade of television news reporting experience, Heather assembles teams to tell diverse stories, provide unique perspectives, and increase the visibility of important issues for local and national clients. In 2018, Heather, inspired by her daughter, produced Single Mom Defined, a photo essay and video series that provides a more accurate definition of single Black motherhood than the one society presents.
Heather obtained a BA in Journalism from Michigan State University, where she served as president of the Delta Zeta Chapter of Alpha Kappa Alpha Sorority, Inc.
All author posts