"The "Hey big head…hey stranger…what you doing?" texts are starting to roll in as cuffing season officially gets underway. September 1st kicks off the draft, followed by tryouts in October and the pre-season in November. Over the summer, scouting took place, and I had my head in the game. Let me tell you about summer first, and then we will get into the single mom's guide to cuffing season. This is essential reading, Mamas. Let's go!
Maxi dresses and cropped tops were my uniform of choice. Since my daughter spent the school break at her father's house, there was no need to lock in a babysitter as I started to scout for a potential teammate. I widened the search to nearby cities. Pittsburgh may be known as Sixburgh after the Steelers became the only franchise in NFL history to win six Super Bowls. However, the dating game could stand to be a little more award-winning.
Thanks to Bumble, my current dating app of choice, I've met an abundance of good-looking, God-fearing, charismatic, and educated Black men. This was a warm welcome after sitting out the season prior due to a potential partner ghosting me. To maximize time, I scheduled four dates in 24 hours–coffee, lunch, dinner, and drinks. That doesn't mean everyone scored a touchdown;) The scouting season reminded me that you don't have only one soulmate. The age-old advice, "There are plenty of fish in the sea," is true. As single moms, we sometimes think that our child's father or recent ex is the only man who can win our hearts. 
Don't Let Your Daily Life Stop You
Now that school is back in session, I'm losing steam and easily falling into a comfort zone. Not reading the playbook (i.e., not reading and responding to text messages) and lifting light weights (i.e., not making a huge effort, opting to order in and date DoorDash instead of doing my hair and makeup to go out on the town.) I felt like Rihanna during her halftime pregnancy performance. Gorgeous and glowing, yet exerting only enough energy to put on a stellar show without falling off a platform. In my case, without losing sleep.
That's until two of my cheerleaders urged me to get off the bench. They reminded me that the holiday season is right around the corner. Last year, I celebrated with a sexy Santa–Black, bald and bearded. This year, I am going for the gold and making it to the championship game on Valentine's Day. I already have a pretty promising prospect on the roster. So now I'm inviting you to get in the game too! Instead of settling for someone who knows they will get a participation ribbon no matter what they do, check out our single mother's guide to cuffing season, then start swiping.

The Single Mom's Guide To Cuffing Season
Find an Agent
Most of my friends are married. So when you are one of the few single women in the squad, married couples are great go-to's for introductions to eligible bachelors in their circle. Let your friends know you are in the market and what you are looking for. Serving as your dating agent is the least they can do after you bought countless bridesmaid dresses, planned bachelorette parties, and stood up to catch bouquets at wedding receptions. It's also an opportunity to go on double dates to make things less awkward. And remember, you don't have to go into a blind date blind. In the age of technology, ask your friends to send you pictures or make an e-introduction on social media.
Show Up To Practice 
I am a big believer in prayer, but I don't think God will deliver a man to my front door. Faith without works is dead. You gotta show up to practice. Join a dating app and invest in the paid plan. I was on Facebook Dating, but you get what you pay for! I had to filter through many profiles and DMs to find a prince among a sea of frogs–handsome, younger frogs with six packs who want to jump into your bed, which can be a huge distraction. There are also a lot more poly people there (A poly lifestyle does appeal to some single moms, though! Less housework, more money…I digress). You're prone to get a d*ck pic or two. The $64 a month I pay on Bumble is worth every penny.
I can extend matches–the app gives you only 24 hours to make contact, and I need this feature to guarantee more time to respond as a busy single mompreneur. You can even backtrack, correcting mistakes if you swipe left accidentally. Since women must message first, it forces me to be active and equal, versus my twenties when I let men be in control and chase me. I've also found that the guys on Bumble want more than hangouts and hookups.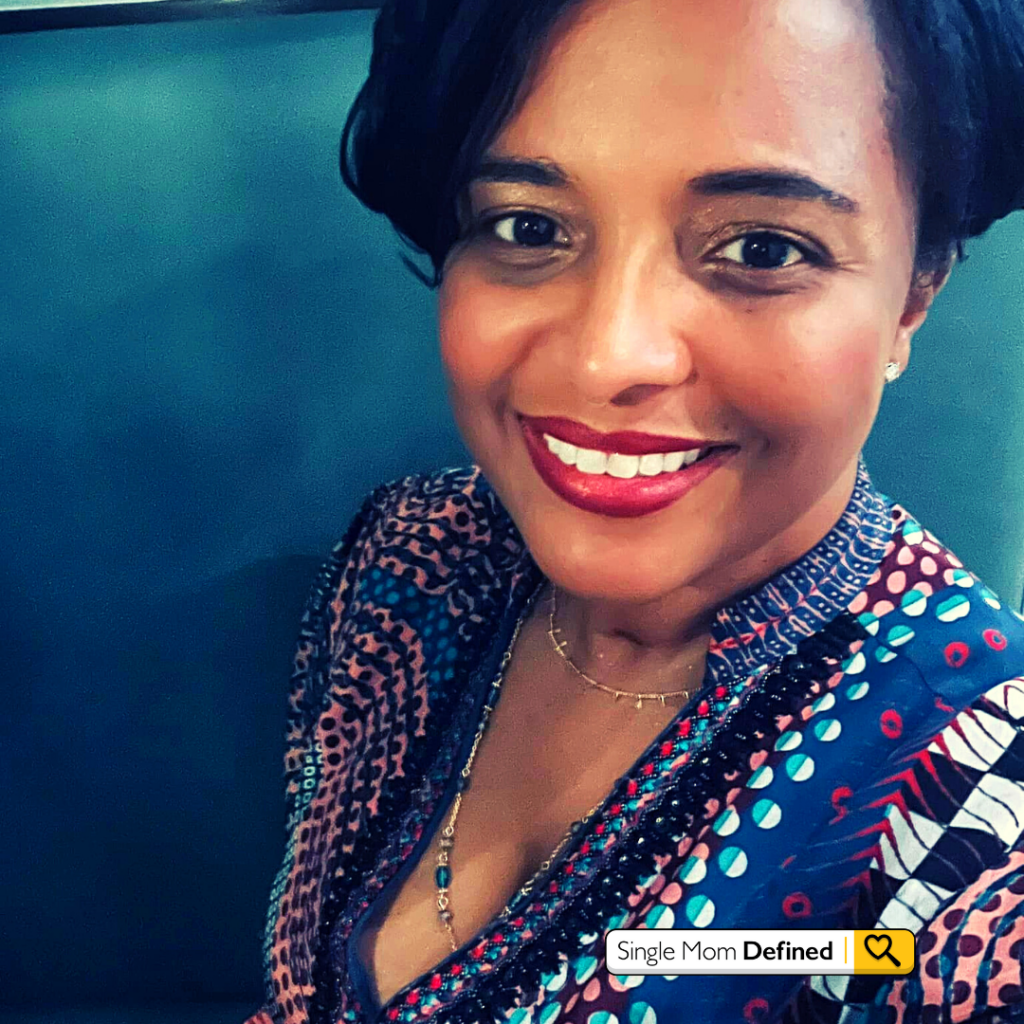 Although some people like to hone in on just one player during cuffing season, remember this is the draft. Talk (on the app, not necessarily on the phone) to several people at a time. You can practice your flirting skills if you haven't dated in a while. Bumble also allows you to make video and audio calls and send pictures without exchanging telephone numbers. That way, people can't reverse search your contacts. Although I won't reveal their identity, I even made a trade! I "met" someone who I thought would be the perfect player for a friend's roster, so I connected them. 
Get in the Game 
I get it. Babysitters can be hard to find, and it's easy to Netflix and chill after hours once the kiddos are tucked in. And at the end of the day, you are often exhausted after cooking, working, and chauffeuring. Take a power nap, and get back in the game, girlfriend! Go on actual dates. You can even meet for coffee if you need an energy boost. Instead of focusing on the final score, enjoy the journey. Explore your city, or join a travel team and date in a nearby city. Cash in those sky miles. Try new things. Meet new people. Have fun, don't overthink, and be present. Take things one step at a time. No need to introduce your children before the halftime show. 

Remember, Not Everyone You Meet is Your Franchise Player 
Don't run to the goalpost, and try to jump the broom. Some connections are only for a season or a reason, not a lifetime. That's OK. Be patient, and don't compromise your non-negotiables. For instance, I'm flexible on location, height, or if the person has been divorced. I barely budge for things like family values, work ethic, and spirituality. It's OK that everyone isn't your type. Some people order hot dogs when you go to a real-life football game. Others eat nachos. And some skip food and just drink beer. I always wait for the concession stand worker to walk by with popcorn. Practice patience for your taste to be satisfied. 

Sit on the Sidelines
It's OK if you are in a single season. Enjoy this time. I love my life. I don't think I'll love it more with a mate. A man compliments me, not completes me. Don't get me wrong. I am very pro-marriage. But I'm also very pro being happy until you get your happy ending. And sometimes your happy ending doesn't include a wedding ring. I am whole and healed. And I enjoy my own company and have taken several solo trips. Nothing is missing from my life. However, I can expand when the time comes to make room in my heart for a partner.
So, mamas, what do you think about this single mom's guide to cuffing season? Are you ready to launch your franchise? Let us know in the comments. If nothing else, you deserve a little fun this season.
---
Not long ago, Heather Hopson lived in the Cayman Islands and hosted a television show. Today, she's back home in Pittsburgh writing a different type of story as the founder of Motor Mouth Multimedia and Single Mom Defined. Utilizing more than a decade of television news reporting experience, Heather assembles teams to tell diverse stories, provide unique perspectives, and increase the visibility of important issues for local and national clients. In 2018, Heather, inspired by her daughter, produced Single Mom Defined, a photo essay and video series that provides a more accurate definition of single Black motherhood than the one society presents.
Heather obtained a BA in Journalism from Michigan State University, where she served as president of the Delta Zeta Chapter of Alpha Kappa Alpha Sorority, Inc.
All author posts