Disclosure: Single Mom Defined is partnering with First Steps & Beyond, a Black maternal and infant community collaborative, to help decrease infant mortality and preterm birth rates, increase knowledge about safe sleep and provide additional support in the fourth trimester. While this is a sponsored post, all opinions and text are our own.
When I gave birth to my son, I labored for three days. My cervix never dilated more than 1 cm, and several hours into day three, he began to go into distress. I ended up having to deliver him via emergency C-Section. Once he was removed, my uterus didn't contract in the way it's immediately supposed to—a condition called Uterine Atony. My son was healthy, thank goodness! But I experienced severe blood loss and had to receive a transfusion to survive childbirth.
Immediately after giving birth, the doctors laid my baby on my chest, but I did not see him again until 16 hours later. I almost died that day. Thanks to a caring and dedicated medical team, I lived to share my story. I am eternally grateful. I also recognize that my survival story, as a Black woman, is an exception and not the rule when it comes to maternal healthcare and infant birth rates. The staggering statistics are why Allegheny Health Network launched First Steps & Beyond, a maternal and infant community collective that aims to make sure every baby born in Allegheny County will celebrate their first birthday–and beyond.
What is First Steps & Beyond?
I am a naturally curious person. Once I discover an interest in something, I dive into information head first. My pregnancy was no different. I devoured What to Expect When You're Expecting and other pregnancy books. I signed up for everything from infant CPR to birthing classes. And I asked A LOT of questions at each of my doctor's visits. I wanted to make sure I was as informed as I could about the pregnancy and birthing process. I recognize that not everyone has access to the same resources. And so does First Steps & Beyond.
First Steps & Beyond helps to facilitate all of this for expectant mothers! As a community collaborative made up of a network of maternal health partners, they offer educational opportunities, give referrals, share resources, and provide support services to help take some of the worries out of prenatal care.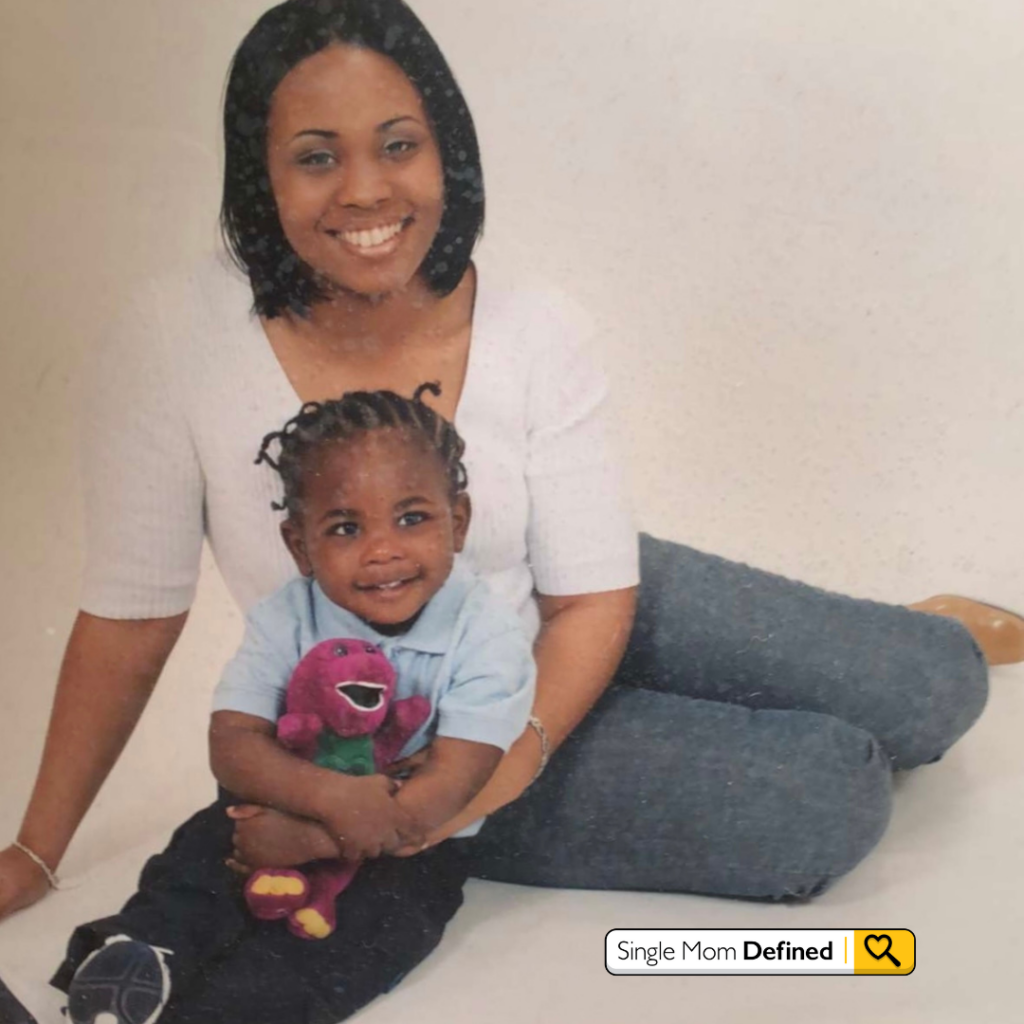 Coming Home
Even with everything I did to prepare, one of the scariest moments I experienced as a mom was still coming home from the hospital with this new little human and having to put what I'd learned into practice. I was very lucky to have my mom with me for those first few weeks to guide and support me through the transition. She helped me care for my son and allowed breaks for me to shower or nap–precious luxuries for a new single mom! It's normal for parents not to sleep and to tend to the middle-of-the-night feedings. I also tossed and turned, worrying if my son was breathing and checking the bassinet just to make sure he was safe. I'd read a lot about sleep-related infant deaths and was very anxious in the beginning.
Teaching the ABCDs of safe sleep is another priority for First Steps & Beyond and the work to ensure that babies born in Allegheny County celebrate their first birthdays. The collaborative provides ongoing support for mothers after discharge from the hospital and throughout the fourth trimester, which is a huge necessity. I remember those first few months with my son being some of the most exhausting and challenging as I adjusted to caring for a new baby. I'm so grateful to have had my mom in my corner. And now, if you're a birthing person in Pittsburgh, you can feel confident that you'll have someone in your corner too.
What Organizations Do First Steps & Beyond Partner With?
First Steps & Beyond is building bridges between Pittsburgh's community-based organizations, birth workers, medical systems, and local government. They are partnered with organizations you know and recognize who have a vested local interest in Black maternal health, including:
Allegheny Health Network
Highmark Health
Highmark Wholecare
Beverly's Birthdays
City of Pittsburgh
Black Women's Policy Center
Maya Organization
The Pittsburgh Study
Single Mom Defined
UPMC Health Plan Maternity Baby Steps
Tackling the Stats
If you've ever felt like you received unfair treatment from a healthcare provider, you know how distressing it can be. Not being able to receive adequate care is a scary feeling. Too many Black mothers face this fear and often receive lesser-quality medical attention, making caring for themselves and their babies more challenging and sometimes more deadly. Disparities in the quality of healthcare are consistent across socioeconomic status and education levels. It's alarming that, according to the CDC, Black women are dying at three times the rate of White women, and Black babies are dying at two times the rate of White babies.
In Pittsburgh, a city named one of the most livable in the country, Black women are having the opposite experience of thriving. They're living through much higher rates of poverty, Black maternal, fetal, and infant mortality, birth defects, and unemployment. And even though they are accessing prenatal care at the same rates and with the same gestational timing as White women, Black women are still dying and losing their babies at a much higher rate.
First Steps & Beyond wants to make maternal health care more accessible for everyone, making it easier for families, community members, and expectant parents to communicate with health providers, community organizations, and medical institutions and receive the resources and services they need and deserve. First Steps & Beyond wants birthing people and families to feel heard, cared about, and safe, so they're working to establish best practices to make this possible across the board. In short, First Steps & Beyond is working to improve families' lives and make Pittsburgh live up to the most livable city title.
Community Advisory Board
To round out their commitment to community involvement, First Steps is putting together a Community Advisory Board. The board will be made up of Black parents, guardians, and caregivers from various socioeconomic groups, educational levels, and neighborhoods.
As of member of The First Steps & Beyond Community Advisory Board, you would:
Share your lived experience as a Black parent, guardian, or caregiver;
Help to elevate the voices of Black women and birthing people;
Engage the community, and connect people to information about this issue, even if it has never touched them personally;
Be exposed to instruction and speaking opportunities;
Have the opportunity to be included regardless of your education level, socioeconomic status, or what neighborhood you live in.
Black women deserve to feel safe about the medical care we receive, both for ourselves and our babies. We deserve to have successful pregnancies and deliveries. We deserve the honor and joy of raising Black children past their infancy. So I am excited to see the progress First Steps & Beyond can make in creating supportive and healthy environments for Pittsburgh's Black families to both survive and thrive.
Is this a calling that resonates with you? Learn more about First Steps & Beyond and apply today: bit.ly/ApplytoCAB