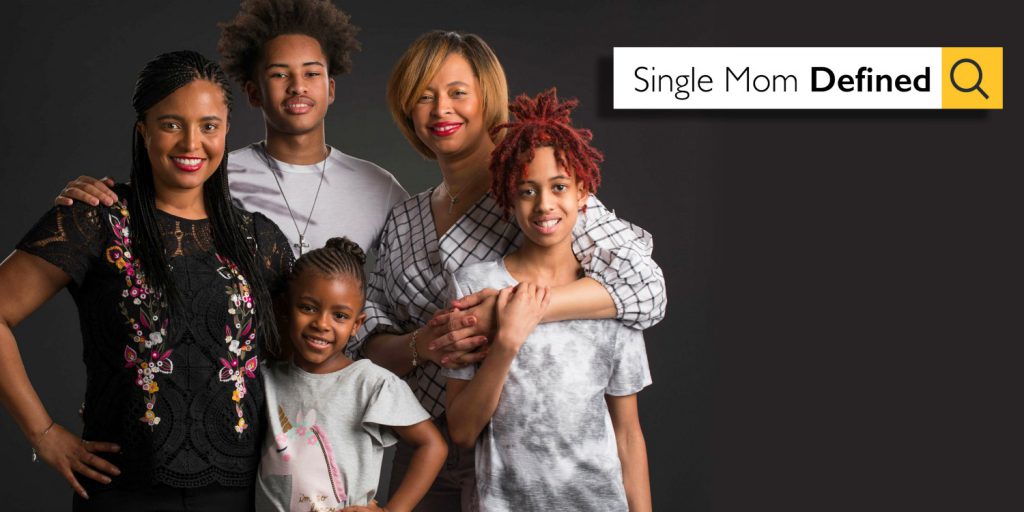 Single Mom Defined, a photo essay and video series, will be unveiled at the Three Rivers Arts Festival Friday, June 1. The interactive exhibition provides a much more accurate definition of single black motherhood than the one society presents.
According to society, single black mothers are monolithic; we're crammed into the same stereotypical storyline. But in reality, we each took a unique path to parenting. This journey is chronicled by 50 families. Some mothers ended relationships, exited abusive environments, adopted, divorced, or were widowed or abandoned. Some women are raising happy, healthy children with the children's fathers. Each story should be included in the larger conversation about raising America. ~ Single Mom Defined Creator Heather Hopson
Their stories will be told at the exhibit, located in Point State Park next to the Giant Eagle Creativity Zone June 1-10 from 12-8 p.m. Hopson, a Pittsburgh native and nationally award-winning parenting blogger, wanted to increase visibility about the issue, especially after Googling "Single Black Mom."
Imagine if you Googled yourself and horrible search results popped up on your screen, saying you are damaged goods, trash and selfish. How would it shape your identity or form others' opinions about you? Well, that's what happened when I Googled myself. I typed "Single Black Mom" and these negative narratives rose to the top of the first page. Although it's disappointing, it's not shocking. Very few companies invest significant marketing dollars, which influence search results, to positively promote single black mothers. ~ Heather Hopson
Single Mom Defined hopes to address this problem by providing a counter-narrative.
We asked more than 100 children to describe their mothers. They used positive words like kind, compassionate and amazing. Single Mom Defined Photographer/Videographer Robert Waters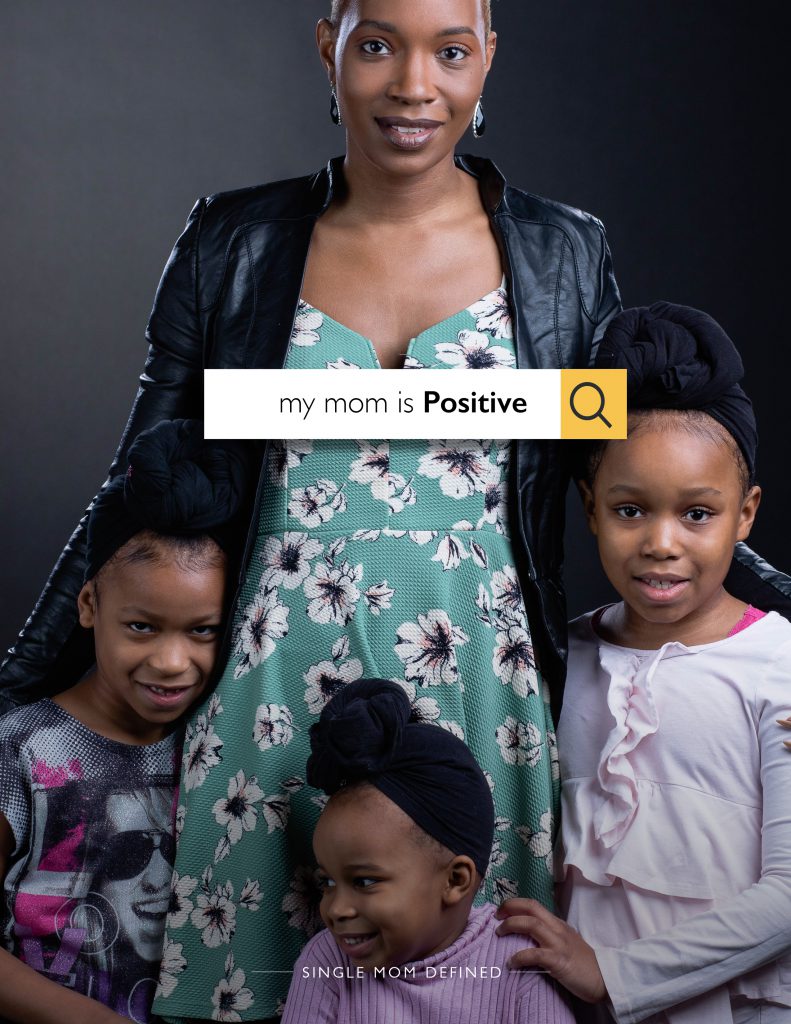 Part of the exhibit illustrates the mothers stories through their hair, which throughout time served as a reflection of African-American history. One's identity–family background, tribe and social status–could be discovered simply by looking at the person's hairstyle.
It's extremely important to recognize a black mother's worth and acknowledge the black men who are playing active roles in the lives of their children, even if they live under separate roofs. We must also address the larger political, social, legal and economic forces contributing to single parent households, many of which are impoverished. ~ Single Mom Defined Photographer/Graphic Designer Omari Souza
In Allegheny County, single women with families account for 77 percent of the households living in poverty. To support some of these moms, Hopson created an online and in-person group.
This group (for moms of all races) provides those of us who truly manage this life, without tons of resources, support or relief, a support system of other women who know just what it's like to live this life, no matter how we got here. ~ Single Mom Defined Member Kimberly Fairley
Single Mom Defined is made possible through the generous support of The Heinz Endowments, The Pittsburgh Foundation and The Pittsburgh Cultural Trust. Additional support came through Alpha Lab, Flexable, The Motherhood and Repair the World. After the arts festival ends, the exhibit will be installed at locations throughout Pittsburgh.
---
Not long ago, Heather Hopson lived in the Cayman Islands and hosted a television show. Today, she's back home in Pittsburgh writing a different type of story as the founder of Motor Mouth Multimedia and Single Mom Defined. Utilizing more than a decade of television news reporting experience, Heather assembles teams to tell diverse stories, provide unique perspectives, and increase the visibility of important issues for local and national clients. In 2018, Heather, inspired by her daughter, produced Single Mom Defined, a photo essay and video series that provides a more accurate definition of single Black motherhood than the one society presents.
Heather obtained a BA in Journalism from Michigan State University, where she served as president of the Delta Zeta Chapter of Alpha Kappa Alpha Sorority, Inc.
All author posts