This summer, my daughter will split her time between Pennsylvania and New Jersey. She'll go on multiple vacations, attend multiple summer camps and even blow out birthday candles on multiple cakes. It's a bit much, yes. But such is the life of a co-parented kid. In order for her summer schedule to occur, my daughter's dad and I must work together and plan ahead. In the past, we didn't budge. The court order dictated our daughter's time with each of us. Make plans on your pre-determined dates. That was our response whenever the other requested additional time or a swap.
Now, we coordinate and compromise. This helps our daughter have a memorable summer. In August, she'll attend Outdoor Art Explorers, a one-week camp at Phipps Conservatory and Botanical Gardens. The full-day camp combines her two favorite things–art and nature.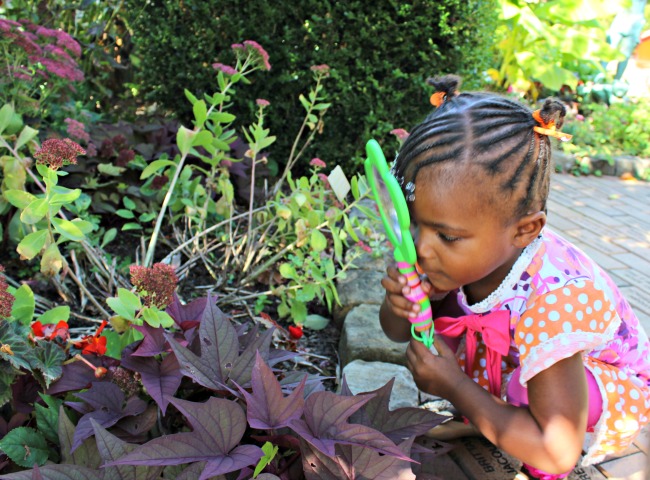 Outdoor Art Explorers is just one of the many camps for kids ages 2-13. Highlighting ecology, conservation, healthy living and art concepts through hands-on activities, each session includes nutritious snacks and take-home crafts. Other camps give kids to explore everything from wildlife and water to insects and plants.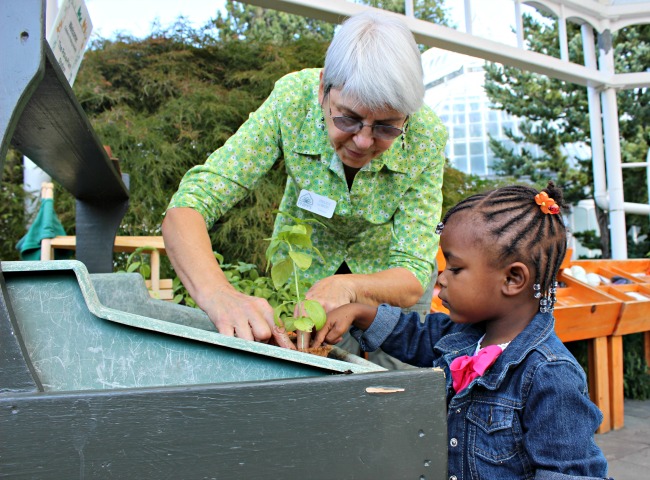 Since summer camps can be costly, we teamed up with Phipps Conservatory and Botanical Gardens to ensure a price tag doesn't determine your child's summer adventure. Recently, my sorority sister and fellow mom blogger Chaton Turner of Chaton's World, A Working Mom's Quest for Balance in Stilettos and I talked about how this cost can cause major stress for moms. We wondered what we could do to help out. After a couple of calls and brainstorming meetings, we decided to create the Fairy Godparents Giving Circle. Each month, 20 people will contribute money to the pool. Along with members of the Single Mom Defined Advisory Committee, we'll grant wishes for Pennsylvania moms. Stay tuned for more details in the coming months!
We're awarding one Becoming Scientists Summer Camp Scholarship to a child aged 6-8. The camp runs August 5-9th from 8:30 a.m.-4 p.m.
Enter for a chance to win by June 16, 2019.
We'll announce the winner in the Single Mom Defined Facebook Group.
---
Not long ago, Heather Hopson lived in the Cayman Islands and hosted a television show. Today, she's back home in Pittsburgh writing a different type of story as the founder of Motor Mouth Multimedia and Single Mom Defined. Utilizing more than a decade of television news reporting experience, Heather assembles teams to tell diverse stories, provide unique perspectives, and increase the visibility of important issues for local and national clients. In 2018, Heather, inspired by her daughter, produced Single Mom Defined, a photo essay and video series that provides a more accurate definition of single Black motherhood than the one society presents.
Heather obtained a BA in Journalism from Michigan State University, where she served as president of the Delta Zeta Chapter of Alpha Kappa Alpha Sorority, Inc.
All author posts